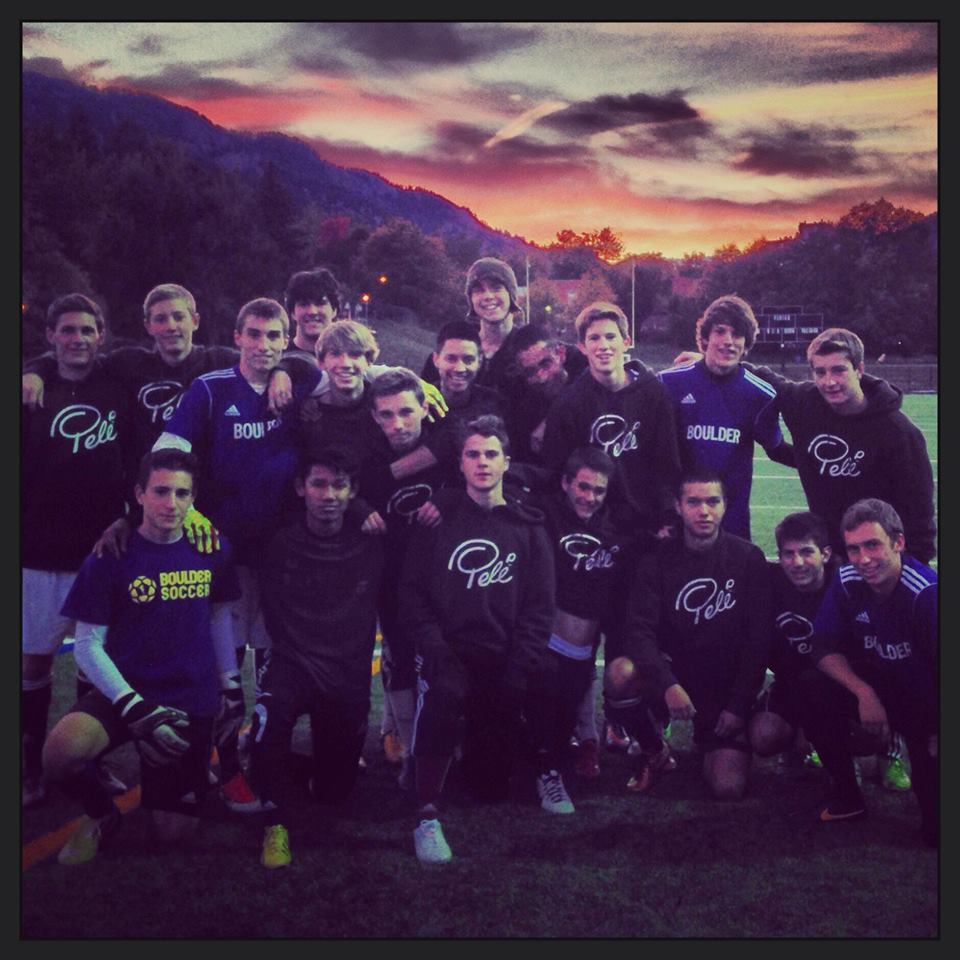 Boulder High Boys Soccer 2013 Varsity Team 5A State Semi-Finalist (only 3rd time in 33 years Boulder has reached the semi-finals, 3rd time in past 4 years), Front Range League Runner-Up with a 9-1 record and the league 4th time in 33 years the Panthers finished in the top 2 of league play. The overall record: Varsity 15-4, Junior Varsity 14-0-1 (for the second undefeated season in our programs history) and Freshman/Sophomore recorded it's best season ever with a perfect 14-0 record! Combined total of 43-4-1!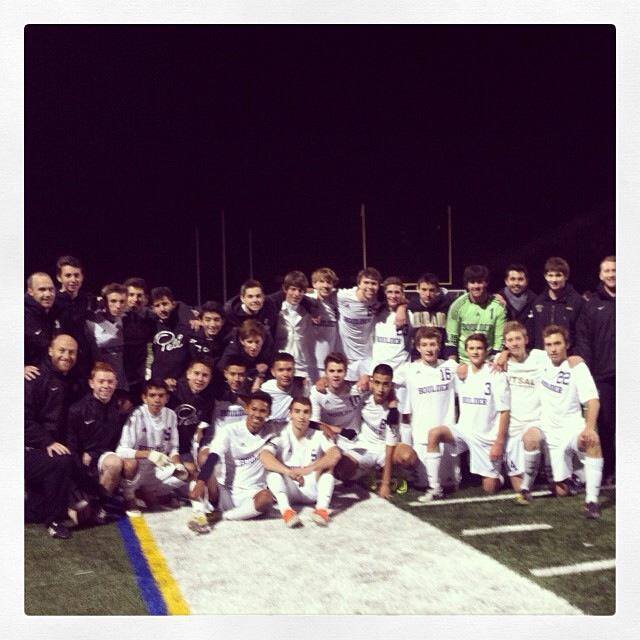 Boulder Varsity lead Colorado 5A in offense with 70 goals in 19 games and three players, Mason Douillard (17g 13 a), Javier Castruita (12g 9a), Matteo Wilczak (12g 5 a) breaking double digits in goals. These three are only 3 of 5 Panthers since the early 1990's to score 10 or more goals in a single season. Sophomore Jack Dooley was also close to double digit goals (9g 5a) but was sidelined for 4 goals with an injury just before the playoff run.
The Panthers boasted one of the best defenses in the US with 971 consecutive minutes without a goal (Top ten shutout streak in the US), 11 straight shutouts, a program record 13 total shut outs and only 1 goal against in league play and just 2 goals against in their last 15 games. The defense was anchored by Boulder's all-time leading goalkeeper in minutes players, lowest goals against average in a season (.51), most shutouts, most wins, Henry Huettel. A defensive unit of Kevin Van Lieshout, Ryan Bower, Spencer Rafii, Mitchell Davis and Quinn Liebmann were terrific all season on the defensive side of the ball.